Collagenase Sampling Program Lot Survey
The following lists are updated daily. While there is no guarantee that every lot shown is still available, it is likely that the material you wish to buy or sample is currently still on inventory. You may e-mail Customer Service or call 800-445-9603 fom the US or Canada or 732-942-1660 from all other countries to get up to the minute inventory status on any lot.
If you are unfamiliar with the assay values shown in the charts, please see our Collagenase Manual page. A detailed discussion of the Worthington Collagenase Sampling Program is available. You may also request free samples on line using our Collagenase Sample Request Form.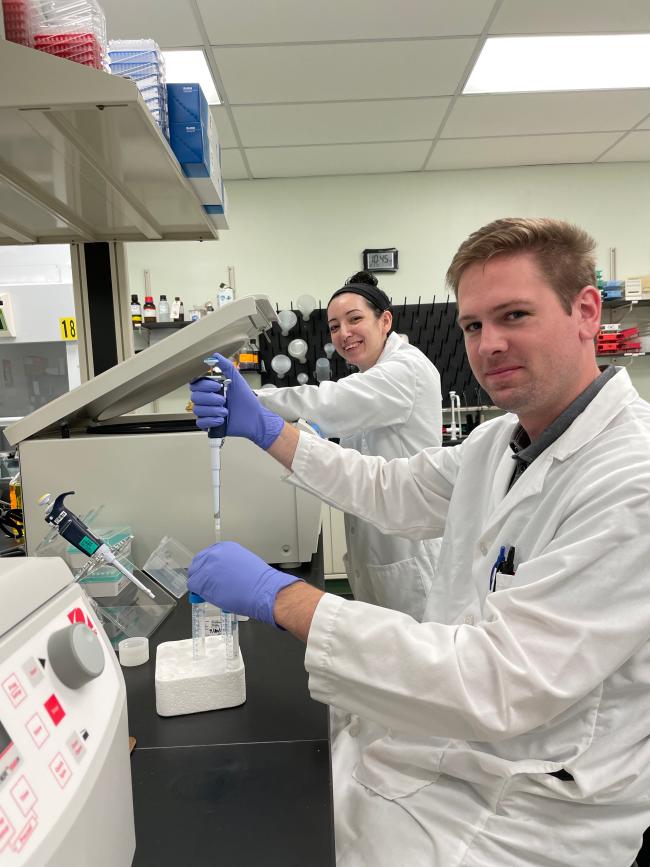 List last updated September 27, 2023 at 3:30am.
CLSAFA Collagenase CLSAFA Animal Free/AF
| Lot Number | u/mg dw | u/mg dw Caseinase | u/mg dw Clostripain | u/mg dw Tryptic | A280nm @ 1 mg/ml |
| --- | --- | --- | --- | --- | --- |
| 44D14883WH | 210 | 195 | 4.00 | 0.37 | 2.58 |
| 45E15786H | 190 | 155 | 3.96 | 0.45 | 2.65 |
| X0J20407C | 335 | 235 | 2.83 | 0.24 | 1.33 |
| X0J20408A | 340 | 260 | 4.17 | 0.36 | 1.34 |
| X0J20408B | 315 | 265 | 3.01 | 0.31 | 1.29 |
| X0J20409 | 330 | 270 | 4.11 | 0.42 | 1.35 |
CLSAFB Collagenase CLSAFB Animal Free/AF
| Lot Number | u/mg dw | u/mg dw Caseinase | u/mg dw Clostripain | u/mg dw Tryptic | A280nm @ 1 mg/ml |
| --- | --- | --- | --- | --- | --- |
| X0H20298 | 400 | 410 | 2.68 | 0.23 | 1.36 |
| X0H20299 | 375 | 375 | 2.27 | 0.19 | 1.38 |
| X0H20300 | 480 | 480 | 3.59 | 0.19 | 1.30 |
CLSAFC Collagenase CLSAFC Animal Free/AF
| Lot Number | u/mg dw | u/mg dw Caseinase | u/mg dw Clostripain | u/mg dw Tryptic | A280nm @ 1 mg/ml |
| --- | --- | --- | --- | --- | --- |
| X0H20301 | 360 | 420 | 1.41 | 0.05 | 1.34 |
| X0H20302 | 390 | 485 | 1.64 | 0.05 | 1.33 |
CLS-1 Collagenase, Type 1
| Lot Number | u/mg dw | u/mg dw Caseinase | u/mg dw Clostripain | u/mg dw Tryptic | A280nm @ 1 mg/ml |
| --- | --- | --- | --- | --- | --- |
| 41M21742 | 220 | 345 | 2.64 | 0.30 | 2.74 |
| 43B23275 | 330 | 475 | 2.56 | 0.19 | 2.28 |
| 43H23659 | 270 | 395 | 2.30 | 0.27 | 2.42 |
| 43H23660 | 245 | 390 | 1.97 | 0.17 | 2.23 |
CLS-2 Collagenase, Type 2
| Lot Number | u/mg dw | u/mg dw Caseinase | u/mg dw Clostripain | u/mg dw Tryptic | A280nm @ 1 mg/ml |
| --- | --- | --- | --- | --- | --- |
| 43E23586 | 280 | 515 | 5.22 | 0.62 | 1.99 |
| 43E23587 | 310 | 585 | 5.75 | 0.60 | 1.89 |
| 43E23604 | 265 | 585 | 5.53 | 0.66 | 1.89 |
| 43H23669 | 195 | 445 | 4.40 | 0.37 | 1.92 |
CLS-3 Collagenase, Type 3
| Lot Number | u/mg dw | u/mg dw Caseinase | u/mg dw Clostripain | u/mg dw Tryptic | A280nm @ 1 mg/ml |
| --- | --- | --- | --- | --- | --- |
| 42B22080 | 270 | 130 | 0.48 | 0.02 | 1.12 |
| 42P23072 | 265 | 90.2 | 0.48 | 0.04 | 0.91 |
| 42S23142 | 235 | 61 | 0.39 | 0.03 | 1.01 |
CLS-4 Collagenase, Type 4
| Lot Number | u/mg dw | u/mg dw Caseinase | u/mg dw Clostripain | u/mg dw Tryptic | A280nm @ 1 mg/ml |
| --- | --- | --- | --- | --- | --- |
| 43D23492 | 275 | 225 | 0.96 | 0.04 | 2.87 |
| 43D23523 | 280 | 210 | 1.37 | 0.06 | 2.67 |
| 43E23620 | 310 | 285 | 1.06 | 0.05 | 2.50 |
| 43H23677 | 320 | 265 | 1.06 | 0.07 | 2.57 |
CLS-5 Collagenase, Type 5
| Lot Number | u/mg dw Collagenase | u/mg dw Caseinase | u/mg dw Clostripain | u/mg dw Tryptic | A280nm @ 1 mg/ml | u/mg dw FALGPA |
| --- | --- | --- | --- | --- | --- | --- |
| X1A20990 | 695 | 985 | 3.12 | 0.11 | 1.19 | 1.09 |