About Technical Support
Worthington, as a primary manufacturer, welcomes questions, suggestions and customer feedback. We have ready access to all production and quality records for each lot of our products, which our technical staff can utilize to address any inquiry or special request.  Certificates of Analysis for current lots can be downloaded from our product pages.  Additional technical data, references and product information are available in the Worthington Enzyme Manual.
Our years of experience in enzyme purification put us in a position to assist individual researchers with special needs. We frequently do customized preparations of entirely new products, and we can make modifications of a regular production procedure on a custom basis. Furthermore, our quality control department can do special testing if needed.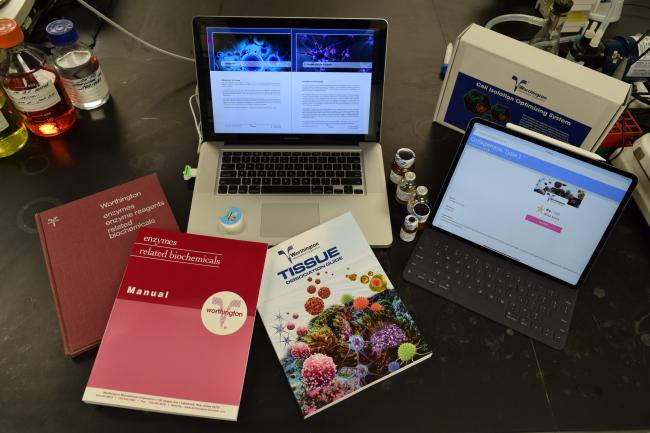 Technical Support Request
How can we assist you? Your research is important to us. Please provide specific information (product name, number, lot) so we can efficiently address your inquiry in a timely manner.  Technical service is available for questions regarding product use, product choice or documentation requests.