Tools & Resources
For decades we have been writing and publishing technical manuals on the subject of enzyme technology, proteins, nucleic acids and our products. Our vast library of publications is available to researchers and students worldwide free of charge.
Tools & Resources Overview
This web portal is designed to serve as your go-to resource for extensive enzyme and related biochemical information. Each of the menu links will take you to the specific subject of interest:
Intro to Enzymes - This primer on enzyme basics covers enzymes and life processes, enzyme kinetics with additional resources such as the Introduction to Enzymes white paper and video ideal for students and STEM education.
Enzyme manual - This in-depth technical manual covers a number of important topics, physical characteristics, assay methods, applications and references aiding the selection of the correct enzyme for your research. It also allows you to sort by enzyme name, IUB number and CAS number so you can quickly reach the information you are looking for.
Tissue Dissociation Guide - Online technical guide covering cell isolation theory, cell isolation techniques and optimization strategies with additional resources. A printed version and eye-catching laboratory wall poster are available from your local Worthington account representative or customer service. 
Tissue Tables - Easy to use selection tool with 5 criteria options to include tissue type, species, cell type, enzymes used and media that directs you to specific references to support your research.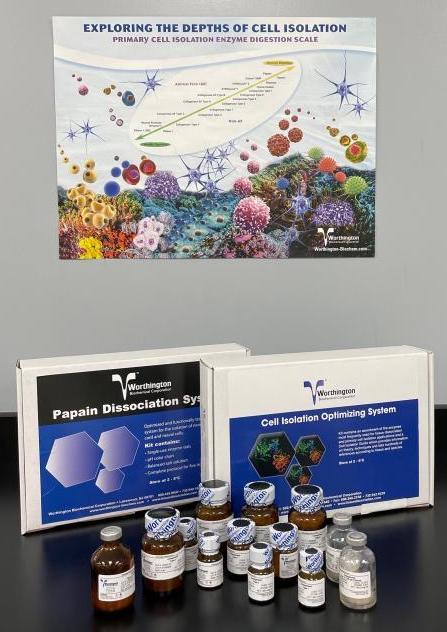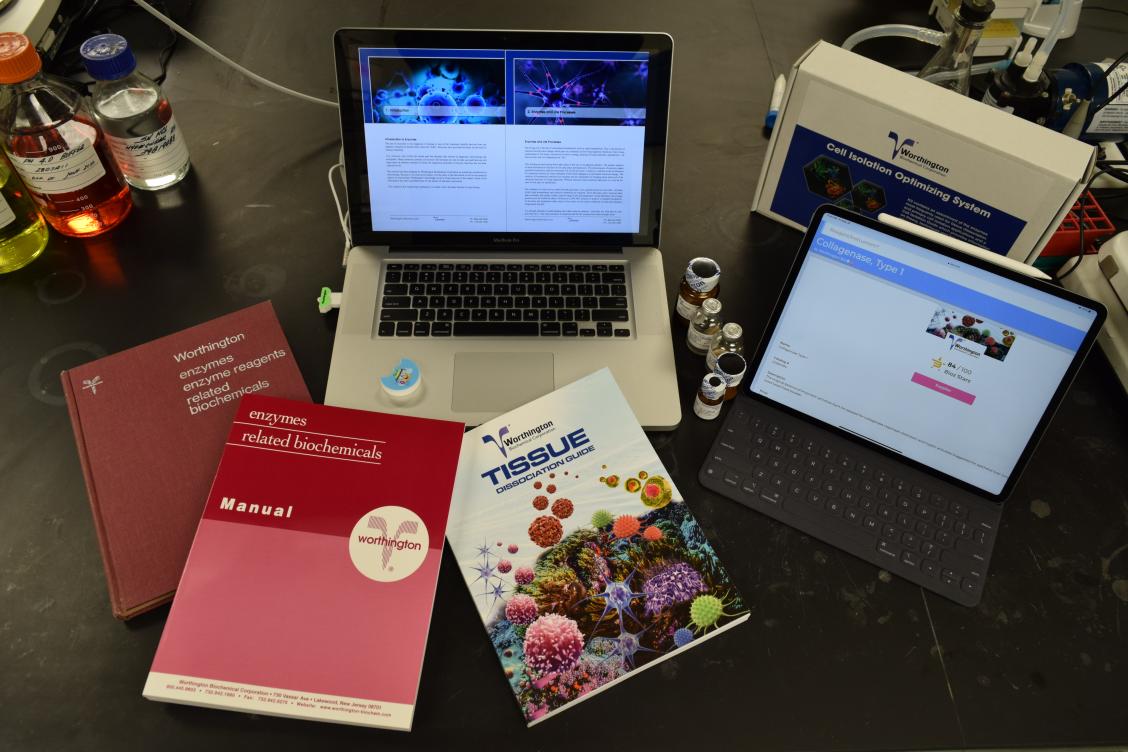 Citations
Want to be able to cite Worthington literature?  Check out our guide here!